Slip Testing in Railway Stations
Slip Testing in Railway Stations
Munro has had the pleasure of working on a huge range of railway platforms and stations spanning all major networks. It should be no surprise that a slip testing service is regularly employed in a railway environment, where the combination of large passenger numbers and the potential for significant injury, even death, delays and disruption mean safety is paramount. What is surprising however, is how often floors in this environment fail to meet required levels.
With a mixture of internal, semi-external and fully external surfaces, and the array of flooring finishes that have been installed as a result, management of slip risk is undoubtedly difficult for responsible parties. With use ranging from basic external pedestrian circulation to more complex internal retail and dining areas, there is no golden bullet, however a common approach remains effective for all.
Pendulum Slip Testing for Railway Stations
Assessment of slip resistance and slip risk, through Munro's slip testing service, provides responsible parties with a benchmark from which to effectively manage and reduce slip risk. If you don't know whether your floors are slippery, you can't direct appropriate controls after all. Once slippery floors have been identified, and current and potential contamination controls considered, a decision can be made either that the current risk is acceptably low, or that improvements must be made to floor surface or controls. Floors requiring improvement can often be made safe with a simple change to cleaning regime, so improvements don't have to be costly. Munro doesn't profit from any anti-slip products or solutions, so you can be confident that our impartial recommendations for improvement are aimed at providing the best service for you, not best profit margins for us.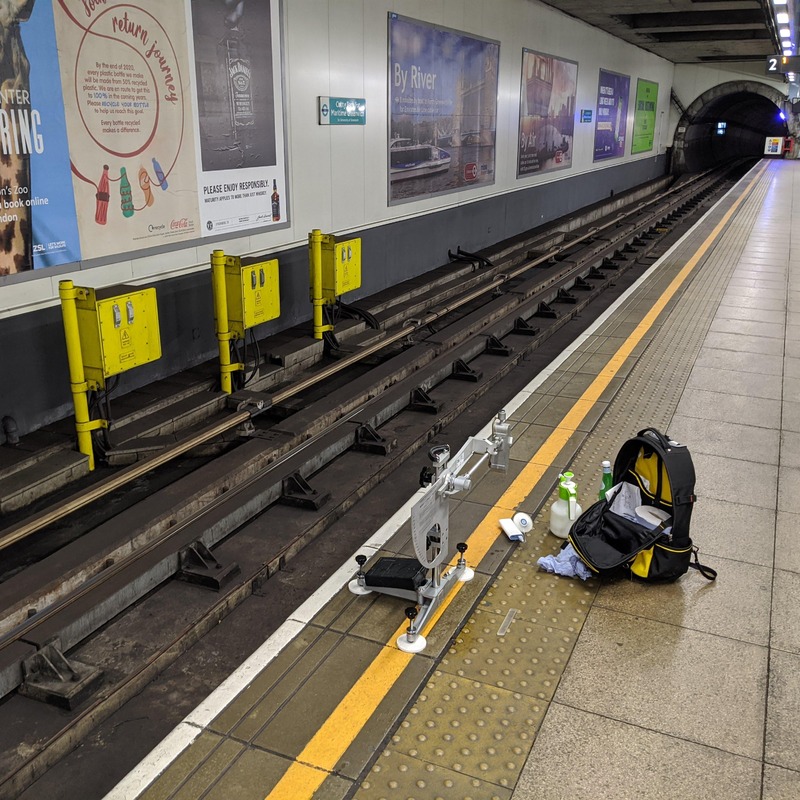 Whether your station is a small rural platform, a major rail hub, running under Leicester Square or over Canary Wharf, its likely we have already tested in a similar situation. Munro's extensive experience in conducting slip risk assessment to exacting standards in a wide range of environments makes us an excellent ally in your efforts to reduce slip accidents in a rail transport setting. Our risk assessment slip tests are conducted to the same standard as those we produce for the court in slip and fall legal claims, we don't benefit from any anti-slip products or solutions, and all works are conducted in accordance with the Health and Safety Executive's preferred method the BS 7976-2 Pendulum to UKSRG Guidelines.
For free, impartial and expert advice on slip resistance testing, contact Munro today.