Floor Testing Services in Public Buildings
Floor Testing Services in Public Buildings
We are lucky in UK to benefit from a wide range of publicly accessible services ranging from hospitals and surgeries to libraries, leisure centres and the gamut of governmental administration facilities. Whilst the scope of functions is varied and vast, the requirement for slip resistance across these buildings is not. All building owners/operators must ensure that walking surfaces are safe if they are to both prevent slip accidents and defend associated slip injury claims.
How do slip accidents occur?
Slip accidents will typically only occur when a surface is wet or otherwise contaminated. Clean and dry floors reliably produce safe grip levels, and yet it isn't always possible to ensure a floor surface remains clean and dry in end use. Areas such as entrances, washrooms, canteens, etc will require a surface which is known to be anti-slip or a range of contamination control measures which is known to be effective. Achieving this is something that requires expert help, and this is where Munro comes in. We are able to provide accurate measurement of the floor surface to determine whether or not it is safe in contaminated conditions, assessment of the local environment to determine the likelihood of contamination, and further, we then provide unbiased advice on how to improve either floor or environment to ensure a safe condition is reached.
Reducing slip risk to an acceptable level provides two clear benefits:
a reduction in slip accident incidences, and an increase in the defensibility of slip injury claims.
The savings associated with this will typically outweigh the costs several times.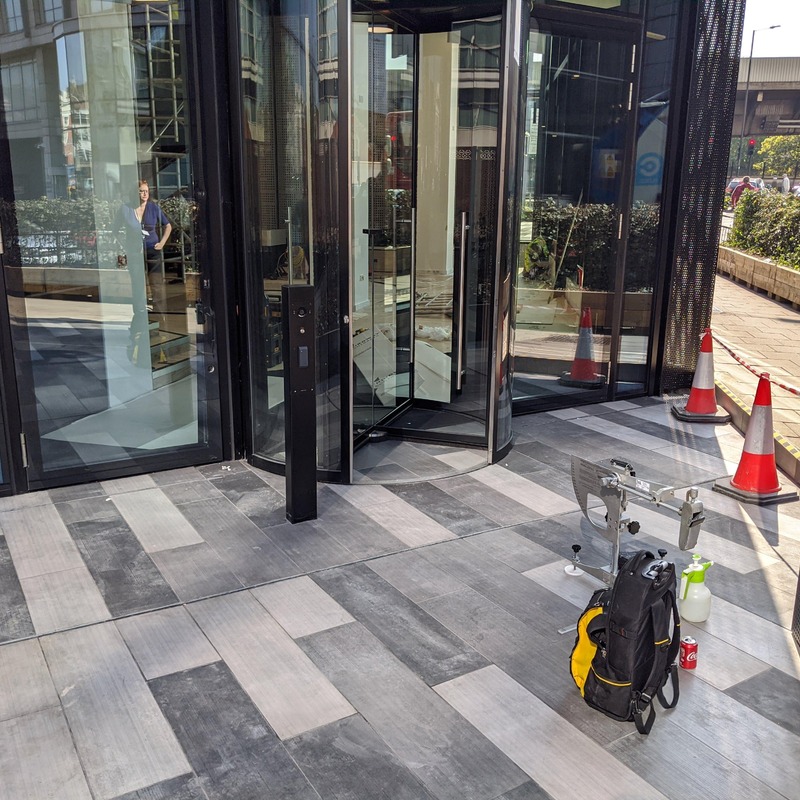 Why Choose Munro for Pendulum Slip Testing in Public Buildings?
Munro's extensive experience in conducting Pendulum Slip Testing for Risk Assessment in exacting standards in a wide range of environments makes us an excellent ally in your efforts to reduce slip accidents in a public building setting. Our risk assessment slip tests are conducted to the same standard as those we produce for the court in slip and fall legal claims, we don't benefit from any anti-slip products or solutions, and all works are conducted in accordance with the Health and Safety Executive's preferred method the BS 7976-2 Pendulum to UKSRG Guidelines.
For free, impartial and expert advice on slip resistance testing, contact Munro today.